Episode 90: Monetizing YOU & Your Dreams with Ashley Briana Eve
You can find the Em Makes Money Podcast on: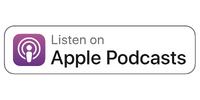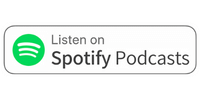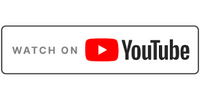 This week's episode of The Em Makes Money Show features an incredible interview with Ashley Briana Eve, founder of Elite by Design Coaching and Consulting. Ashley uses human design to help public figures, established entrepreneurs, and teams to unveil their hidden potential and gain an energetic edge. With a background in counseling and an amazing ability to help entrepreneurs channel their highest potential using human design... she is an absolute powerhouse.
‌
Ashley lives in Ontario with her husband; her two adopted dogs, one rescue bunny, and four horses. On top of running her super successful business is working towards her dream of creating a large animal sanctuary.
‌
Now I was super excited for this interview because Ashley has been my coach and mentor, so I had zero doubt that whatever we discussed would be pure fire🔥. And she DID NOT DISAPPOINT.
‌
Ashley popped onto our call, lit up with energy! About an hour before our interview, she finalized a deal for her dream property—a farm in her dream location in Ontario.
‌
Now, this was clearly something she had manifested. She even shared, "I literally drew this out from my mind's eye over and over and over again over the years, and it's as if someone took that picture, went to a vacant lot, and it just materialized on the lot, so it is a dream come true."
‌
And while Ashley's vision was specific – my own experience is that often when we get too granular in our visions and super specific in what we want to manifest, we freak ourselves out and don't create the feeling we're looking for. The problem with that? We ALWAYS manifest from feeling.
‌
This means if all the details make you think, who am I? Or, I can't have this, or that doesn't exist... that's not the vibe you want.
‌
You want to zoom out until it gets to a place where it just feels good.
‌
Ashley gave a beautiful example of this. She explained that she used to say, "I can feel what it's going to be like unloading my horses on the property. I can feel the emotions welling up inside me, pulling down the driveway and finally being able to tell the boys (my horses), you're home."
‌
It was the emotion that drove her and kept that vision going all this time. It was the emotion of wanting to open a trailer door and walk the horses off a trailer onto her own property.
‌
Here's the crazy part. Even just a month ago, she had no idea this vision would come true!
‌
But so much can change in a short period when we are on a mission.
‌
She held the vision and followed her HD strategy and authority in creating her path forward, not knowing "when" but trusting and surrendering.
‌
And, as she explained, "I truly believe when we follow strategy and authority in human design, life is wilder than our dreams."
‌
I have to agree. Our souls crave the unknown. It's really our human that wants to map it out and figure out — when it's going to happen and what it's going to look like in advance.
‌
We're not meant to know all of it or how it's going to unfold because that's what our soul is here for.
‌
And, of course, on a human design level, Ashley dug into this further by explaining that our "not self" mind is what actually craves certainty because it wants a fixed identity. So do the undefined centers, as they want to know what's next... but the soul always knows.
‌
She even shared a visual so we can imagine what this might look or feel like: "It's just leaning back on the river of our life. Our strategy and authority, our soul, brings us in the direction we are always meant to go."
‌
Again, the soul always knows.
‌
Now I know Ashley enough to know the acquisition of this property is just one example of how she walks the talk, letting her soul guide her, and this episode really digs into her journey AND the choices she has made along the way.
‌
We explored the beliefs she took on as a child and how they shaped her thoughts around money (yes, this happens to ALL of us). And she shared how she went from making $15 an hour as a counselor at a group home (picking up every extra shift available to make ends meet) to choosing to take a corporate job so she could afford a payment plan to purchase one of her horses🐴.
‌
Ashley lives her life guided by her strategy and authority and has built her business in the same way.
‌
From the unwavering belief that she was meant for more to the sacral hit that led her to quit her job and announce it to her surprised husband over breakfast.
‌
And after beginning to put herself out there, unapologetically claiming who she was meant to be— the Human Design Queen—word spread, and her business flourished.
‌
She made $10,000 in just her first month and now $40,000 to $50,000 in recurring income monthly!
‌
This discussion reminded me of how often we undervalue ourselves. People already like us and feel our magnetism. They already want a pathway to have more proximity to us, but until we make that offer, they don't have it.
‌
It's up to us to make the offer.
‌
I know this isn't easy for everyone, so you may have to stretch into being more unapologetic, really using your voice, clearing out the throat chakra, and speaking more on the frequency of unfiltered truth.
‌
Ashley suggests a non-negotiable morning routine—which for her is journaling. Then you can see how much of that you can translate unfiltered into how you show up online.
‌
Here's a super simple recipe to try:
Connect to self
Journal
Take your journal entry and share it!
‌
I love how Ashley has built her business in a way that lines up with her dreams.
‌
Her perspective is, "When you follow soul, and when you follow strategy and authority, it truly does get to be wilder than your wildest dreams."
‌
She knew that if she truly desired to run an animal sanctuary, rescue animals, and have a life of freedom, she had to make choices in her business that allowed for that freedom.
‌
"We don't follow strategy and authority from who we are right now. We follow strategy and authority from our next-level self, from the person that's already living it, from the person that's already doing it. So every decision I came back to in my business was, is this a yes or no for the sacral, based on the Ashley that's already living that vision, and then allowing those pieces to come into place and allowing myself to follow my face sometimes and not judge myself."
‌
I've never heard it quite that way before, but that totally lands.
‌
Ashley is incredible, and her mission and vision are so heartfelt and powerful. She has been able to create this beautiful balancing act between strategy and soul while building a life of freedom and fulfillment. And there is so much more she shares in this episode.
About Emily:
Emily Wilcox is a Multi 7-Figure CEO, Money Healer, and Business Mentor. She works with women entrepreneurs to build their fempires with joy and ease.
Categories