Episode 77: How to Feel Into More Money with Guest Jaime O'Connor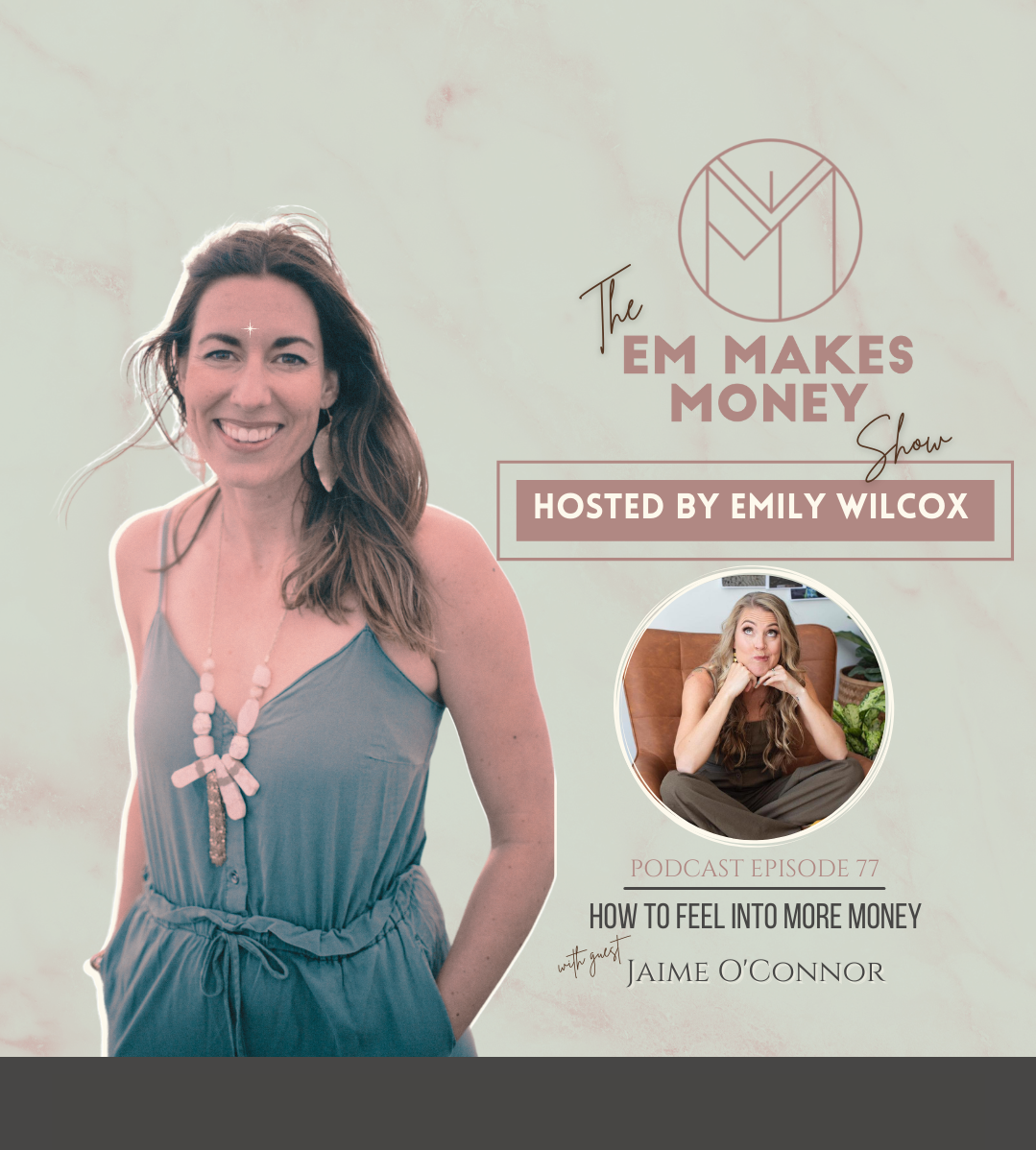 Emily coaches an entrepreneur, Jamie OConnor, to step into higher revenue months more effortlessly and with less friction.
Jaime OConnor is a leadership & purpose alchemist. She helps driven, successful and high-performing female entrepreneurs connect deeper to their true purpose and find alignment in their business and their life.
Categories