Episode 104. Healing Mother & Father Wounds to Grow Your Business with Radiance Thompson
You can find the Em Makes Money Podcast on: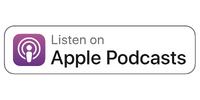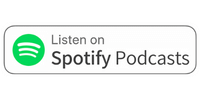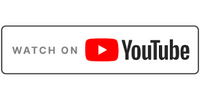 This week on The Em Makes Money Show I'm joined by Radiance Thompson, a spiritual mentor and Reiki practitioner who helps entrepreneurs heal their mother and father wounds so they can shine their light and confidently make decisions on how to uplevel their business.
Radiance has such a cool methodology and modality that combines the mother and father healing with Gene Keys, ancestral healing, and energy work to support her clients in such a way that is just so unique and powerful.
We dig into…
✔️ The power of tapping into multiple modalities to provide support 
✔️ The ripple effect of healing your inner child and doing the shadow work.
✔️ How having a day job can give you safety and stability while you grow your passion business.
✔️ How listening to your intuition will lead you to so many incredible places
✔️ The intersection of science and woo
✔️ Just how powerful your energy really is… it speaks louder than words!
And so much more.
I absolutely loved being in Radiance's energy, and the depth of this conversation was just so life-giving. 💛
Here are a few key takeaways from the discussion.
1.) Don't be afraid of the shadow work.
It sounds scary. It sounds like something we should avoid, but it's actually the place where there's so much potential for transformation.
Radiance provides such a unique combination of healing modalities from Reiki to Gene Keys to energy work that helps her clients to really come back to themselves. And throughout this conversation, we discuss the ripple effect that can happen when you really do the work to heal.
Now, similar to the work that I do, people often come to her for one thing, but that one thing leads to more awareness, and she can then go deeper. 
There are so many ways that this can look. For instance, if you're not organized in one part of your life, you can then notice how that one problem is repeated in a different area of your life. 
Radiance explained that she feels like it's really your soul's guidance guiding you.
You become aware of what is holding you back. And when you recognize those themes and problems repeating, that's your soul saying, "This is preventing you from elevating to that next level and how you can show up in your fullness for your business, for your kids, for yourself as a woman man or non-binary, whatever it is that you are."

When you become aware of it, you can then raise your vibration to the solution of it and start embodying the higher-level version of you.
This is where so much transformation happens, where it's really about getting back to our true selves and our true essence. 
When we can do this type of healing, coming back to the wholeness of ourselves, acknowledging the darkness, and healing as we move forward, the ripple effect is felt in every area of our lives. 
Our romantic relationships improve, the ways we're able to show up, how we mother our children, the ways that we relate to ourselves, and even how we feel about ourselves improve.
As Radiance explained it at the end of our conversation:
"The only way that I have had the ability to feel like I'm finally living up to my name is by understanding my darkness. So I'm saying to you, to the audience, to whoever's listening, to really start taking accountability for all parts of yourself, not just the parts that you like, not just the parts that other people like, but the parts of you that are impulsive, that may be deemed unfavorable because those parts of you are absolutely necessary for you to cultivate the wholeness that you need, for the fullness that you need in your business, for your relationships, for you to become the best and highest version of yourself." 
2.) It's okay to have a day job to give you safety and stability while you grow your passion business.
Radiance is a healer across the board, with her own business as a Reiki Practitioner and Healer and with a brilliant career in science, previously creating T-cells for cancer patients and now creating products for diabetics.
It's clear throughout our conversation that healing is her soul's work, and science plays a huge role in how she supports her clients, and in her, those things also flow into her career. Her career has also given her a foundation on which to feel safe and secure as she builds her business. 
She also explained that when it comes to money, there is a foundation that you need to feel secure so that certain problems are eradicated. And that there is actually a misunderstanding that money doesn't provide happiness in that way. But, when you're not having to go round and round in your head about how you're going to do the simplest things just to survive, there is happiness that comes with that.
And I couldn't agree more. If there's no money, we're not feeling safe. We're feeling very destabilized.
 
For some, it truly serves them to welcome in some safety, stability, receiving, and some relaxation in their bank account because it then frees them up to be more in their sovereignty. It can create space to be thinking about more levels of healing and creativity and so much more.


So no money does NOT buy absolute happiness, but it can give you basic security that allows you to then focus on things other than survival.
3.) Follow your intuition. 
Your intuition will lead you to so many incredible places and weave together just a more beautiful and magical life than you could ever imagine.
Radiance's story was such a powerful example of following your intuition to create a life of beauty. 
From a childhood full of spiritual experiences that left her feeling as though there was something more she had to do to a healing journey of her own that started with Reiki and a desire to love the life she lived. After just one session, she felt a shift, and after a year of consistency, there was a transformation in her sense of being and her vibration. 
And that's when she realized this was the work that she needed to be doing. 
From Reiki, she went on to build her experience in the other modalities as they arose on her own healing journey, gaining traction in her own business along the way.
As she explained it, "I'm always in some type of healing work, but I never knew I wanted to be a healer. It was guided to me, you know? Life guided me to it, and now I'm fully embodying it. I didn't know it, but my soul did."
And I think that's often the case for us.
Our higher self gives us the breadcrumb trail, and it's like one little thing, and then the next, and then the next, and then one day, you're doing it. 
And, of course, we naturally want to share the things that have made such a huge difference in our own lives. So it makes sense that as Radiance discovered new modalities and essentially became her own best testimonial, she then wanted to share those gifts, those same tools, and that same healing with others.
4.) Your energy speaks volumes, and it speaks louder than words. 
Before Radiance even said anything, I just felt such a beautiful energy being in her presence, and I knew that we were gonna have such a wonderful connection and conversation. And that's really from the energetic exchange that happened before the words.
And this conversation did not disappoint. 
We explore everything from inner child healing to mother and father wounds, and we can't forget money wounds. 
She shares her manifestation practice of burning bay leaves, writing little notes about what types of money she wants to create, and infusing them with good energy before she burns it. 
And she even dives into science to explain how we carry our ancestors and their trauma with us in our DNA on our genes AND how we can actually change how our genes are expressed with light/healing.  
As she explains in layperson's terms:
"If you add light to the perceived darkness, not only will you free your ancestors, but you will also be the walking embodiment of what that gift, what that gene that you inherited, could have been." 
Now DNA activations and stuff are a bit of a newer term being thrown around in the healing space. But there actually is so much science behind it. You can find studies where there were a group of people that went through a famine, and you can see how that completely changed the gene expression for their lineage and for their kids.
This is hard science.
And Radiance does such an amazing job connecting the woo of the energetics to this type of science.
I can tell you right now that she is the real deal. She knows her shit and has really done the work, and I just know that she holds a very safe space to guide others through that healing.
Give the full episode a listen.