Episode 103: April 2023 Celebrations and Stretches
You can find the Em Makes Money Podcast on: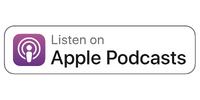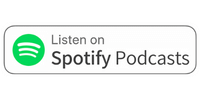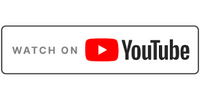 This week on The Em Makes Money show, I'm sharing my April celebrations and stretches. And if I had to label April with just two words, it would be "creative vortex."
This episode talks about all the things I am celebrating from April, including:

🎉 
Two new offers I've been pulling together behind the scenes
🎉 Jeff's top-secret project he's been working on
🎉 The surprising new agency I'm going to be rolling out.
And on the flip side, it covers the stretches that also occurred, including:
🚫 Unexpected plot twists with my team 
🚫 A disagreement with a business partner
🚫 Navigating the uncomfortableness of the unknown when it comes to new offers
Plus, as always, we dig into the money.
Buckle up because the amount of creative energy flowing through me and my household in April was unreal!


I have been feeling the nudge to explore some different business models for my coaching business, and all of a sudden, April hit, and BAM. 
I built out two structures that will totally change my business, how you can get access to me and how you will be able to learn from me.
They're not launching until June 7, but I'm excited to share that they're at really accessible price points. 
I have never worked so hard behind the scenes and put so much into building something without talking about it and without selling it. And to have it be something at such a low price point is very revolutionary and different for me. But I know it's what I'm being called into. 
Even though it's for something very low ticket, it just makes sense because it's going to allow me to serve in a much bigger way and step even deeper into my mission to heal our money wounds and community so that we can call in more conscious wealth and collectively up level the planet.
Now, of course, there is a flip side to this, as these new offers are also stretching me a bit. 
I've had a few moments of anxiety where I've wondered, "What if I'm doing all of this work for these two new big offers in my coaching business, and it's not as successful as I think it's going to be?"
And truthfully, this isn't something I've dealt with much in this coaching business because, for the most part, I sell before I create. So if nobody bought, I could simply move on to the next thing. 
But in this scenario, I've put 20 solid hours of work into creating content, slides, videos, hypnosis audios, and recording guided ceremonies. Really the whole nine yards. I've even created custom workbooks, and I haven't even talked about selling them. 
So I had to walk myself through those moments of anxiety and nerves and just trust. 
I just don't believe that I would have been guided to these projects if it wasn't in alignment with my goals and vision for this business.
In a similar vein, I received a really clear download for how to build my dream social media service. 
When the idea came, it was so specific, even down to which pieces of software to use and everything. It was clear if I were to hire an agency to do my social media for me or if I were to hire somebody on my team to just fully outsource my social media, this is exactly how I would want it done. 
And after initially feeling like I didn't have any bandwidth for this, Universe stepped in to show me it had other plans.
My assistant Ella, who has been just incredible and has been with me for almost two years, said she could no longer support me in managing my social media. 
Although navigating the transition from working with Ella was a stretch, it was pretty clear that I was supposed to be pursuing this done for you social media service. 
So I surrendered.
I know how to build an agency, and I've been using social media inside and out for the last two years and have already been helping a lot of my clients with their social media presence and LinkedIn. So, I ended up spending time in April figuring out the branding and creating the logo and putting together a website, and starting to map out the process flow for this social media company. 
Jeff and I are assembling the team, and we're going through it as clients, my coaching business, and our agency. 
And assuming all of that goes well in May, then we'll be opening it up in June for some free or discounted beta clients as our next step.
On top of these things, I'm so excited to share something that has been a top-secret project that my husband, Jeff has been working on. He actually wrote a screenplay!
Now, if you don't know what a screenplay is, it's what they call the written version of a movie. And he although he had been working on this prior to April, he actually finished it in April.
I finally got to read it, and it is so freaking good! It blew me away, and it made me feel closer to my husband in a really cool way. 
I'm just so proud that he followed that nudge and really opened up his own creative vortex and just really went for it. 
Once he finished it, he also submitted the screenplay to multiple festivals, paying a small fee to get what they call coverage, which is basically feedback. So someone independent of the festival reads your script and gives you a critique or constructive feedback. 
And the feedback that he got was overwhelmingly positive and very specific. It just affirmed what I think we both already knew, which was that it's really good. 
I'm just so impressed because his experience of writing this script was from such a place of flow. He was going on several-hour walks every day for exercise and would just be getting download after download for the screenplay and sharing it in voice notes on his phone so that he could come back home and transcribe it. 
It's wild to me. I'm very aware that nobody in their right mind would sign up for doing all of these big projects all at the same time. 
You often hear me talk about how I only work 20 hours a week, and that feels really good. Not because I don't like work, I love work, but because I also want to be a really present mom. I want to make sure that my cup is full and that I'm taking good care of my body.
But because we both were really into what we were doing during the month of April, both Jeff and I basically worked every night and on the weekends. 
Of course we were still at the softball games, T-ball games, and all the things, but we also hermited up and, whenever we could, we were working. 
And truthfully, it felt like a fun reclamation, to be able to say we worked a ton of hours. Because I was in such a creative vortex, this was exactly what I wanted to be doing. It felt so good, so right, and like exactly what we were meant to be doing during that time.
A few other exciting things happened in April...
I got two new one-on-one clients, and I swear every client that comes to me is just such a hell yes! I love them so much. I can see their vision so clearly. I can feel their power, their heart, and how much they care. And I'm just super grateful for them.
We also had a company that we work pretty closely with approach us about potentially acquiring our agency. We're just in early talks, and who knows what will happen, but it always feels good to be desired. 
Now on the stretchier side, we had to navigate a pretty significant disagreement with a business partner in our agency. Now I don't talk about the partnership a lot, not because I'm trying to hide it, but because it doesn't come up very often, and he's not really involved. That said, things came to a head in April, and it really gave Jeff and I so much more clarity about what our energetic boundaries are and what we want that relationship to look like moving forward. 
It wasn't pleasant, but the outcome of it I'm really grateful for. Everything feels so much cleaner energetically than it did before. It was one of those things that aren't easy but happen on our behalf. 
On a similar note, I had to navigate trying to get somebody new up to speed after Ella left.
It turns out that you don't realize all of the things that one person knows how to do in your business until after that someone is gone.
I will preach about SOPs and process documentation, but it is harder when it's someone else on your team who's doing a job, and you don't even know the full picture of what they're doing. And with that, I realized I didn't create great accountability around making sure that she documented everything. 
I also had a big PowerPoint rebrand project that I was doing for our agency and hired a freelancer I had previously used, but as the deadline approached, she quit the project. 
So that was an unfortunate plot twist. 
Again, the silver lining is we hired another designer to complete it on a quick timeline, and it's so much better.
We just used this new design for a sales proposal that we're giving tomorrow. And I'm super proud of it. I love the way it looks. I love all the information that's being communicated. So it all worked out. 
But I definitely did have a moment where it was like, what is happening here? Universe, I'm trying to surrender, but can you just let me feel supported by people? 
There were some stretchy moments in April where if I zoomed out too much with all the things I had going on, I would feel overwhelmed. 
So I really had to walk myself back into the visual where if I were playing multiple chessboards at one time, rather than trying to think about all five chess games and ten moves ahead, just going to the next board and figuring out the next move. Continuing to ask what's one thing I could do right now to move one project forward? 
I also tried a new Pilates studio, because I wanted a little bit more intense of a workout than what I was getting, and I ended up hating it. It was only three classes, but it really helped me to lean into the gratitude of my current studio. 
Faye has been working with a private pitching coach, and her pitching is improving every single game, and she loves it. She's feeling so confident, and I'm such a proud mama. 
I had a client pay in full for a year of Fruition. She is such a dreamy client, and I feel so honored that I get to work with her over the next year, and it feels so fun that this incredible, intimate sisterhood council is going to grow. 
Jeff and I did almost daily hour-long walks together, and it's probably one of my favorite things ever. We're very close, but it's just really nice to have that hour with no devices, no kids, and no distractions. It's a chance to just connect with each other and something we'll definitely continue.
The kids and I went up to Big Bear for spring skiing and had so much fun, and we did Easter brunch at a boujee resort and really enjoyed that. And then, one of my girlfriends and I went out for a night of dancing at this fun, a total throwback to my childhood country music bar. 
And to top it off,  April was also a high revenue month for us. For the agency, we collected $87,217 cash, and in coaching, I collected $25,528 cash. That gave us a total of $112,745 cash collected. 
Thank you, Universe. I receive more, please.