Everything Is Connected with Sally Mildren
You can find the Em Makes Money Podcast on: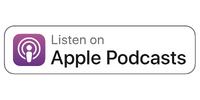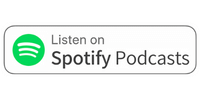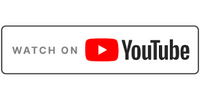 This week on The Em Makes Money Show, I'm joined by one of my favorite clients, Sally Mildren, who has been with me since day one!

She was the first one to raise her hand and say "I'm interested" when I became a coach. And I'm so excited to share and celebrate with her in this episode.

Sally is the CEO of Boss Lady Consulting and she works with small and medium businesses focusing on Customer Experience, Brand, and Culture amplification. Her approach is SOOO unique as it focuses on prioritizing the patient/client experience to get better results, increase profits, and create a beautiful ripple effect.

Here are a few key takeaways from this episode:

1.) Healing money wounds is critical to up-leveling our wealth and making the entrepreneurial journey more fun!

Sally is such a great example of this work. From the Hard Money Wound to the Evil Money Wound, she has been working to heal her wounds and shift her relationship with money, tapping her faith to help her trust, let go, and surrender. And it's weaved its way through her life and her work!

It's been so powerful! Not only has she skyrocketed her revenue, but she's also stepped deeper into her role as a CEO.

As Sally put it, "The money wound thoughts apply to every decision in our life. It doesn't only apply to money. Unpacking the shame around evil money opened the revelation of where I was keeping myself small, where I was judging myself and others, and where I was not acting truly in love.
So it opened up a whole new way of seeing and thinking and being in life, in relationships, and in my business."

She no longer lives in the weeds, constantly checking her bank account, and even recently took a week off in Mexico without worrying about money or work. And when she returned home, she had $10,000 in the mail and two new clients.

Healing our money wounds is so connected to every other aspect of our lives!

So let's shout it from the rooftops, healing your money wounds is such a transformational piece of the puzzle!

2.) Any person or organization that makes you question everything about yourself and leaves you feeling like crap is just not a fit.

Here's the deal, Sally and I actually met in a "Bro Mastermind." For her, that space resulted in shame and self-doubt. It took what she knew she was really good at and made her question everything.

It was NOT the right fit.

And I know this happens a lot. Entrepreneurship can make us question our expertise and instincts, and when you land in places and surround yourself with people who exasperate that, it's easy to forget just how amazing you are.

But you can always change course and find the people that remind you how capable you are and that you have gifts to share with this world.

3.) You can't have unhappy staff and have a great patient or client experience.

Sally is doing really big and unique things in the marketing and the patient/client experience space. Her mission with healthcare and non-healthcare organizations is really a holistic perspective. We need to be happy in order for our clients to be happy, and in turn, there are more profits and better outcomes for the people that we serve.

For me, the work Sally does serves as such a powerful reminder that there is no me versus them. There is one Self, and there is one Collective. And there is nothing that I can do that's a win for me and a loss for someone else. It's actually a loss for me if it's a loss for someone else.

We can't hate our jobs and have people love working with us because we're all vibratory beings! We're all participating in this same collective. And so even though we're not speaking that language in Corporate America, it's just truth.

People, patients, and profits are all tied together. And when you focus on making your people and your patients (or your clients) happy and satisfied...the profits naturally increase!

4.) God wants us to be wealthy, period. Full stop.

As Sally put it, "We can have our dreams, and God wants success for all of us so that we can have an impact in the world. And that is exactly what's happening. I'm super excited about it. And it trickles then into everything. Into relationships, into friendships, into my marriage, my relationship with my children, and my business."

5.) When you plant your seeds and tend to your garden, the harvest will come.

With $320,000 in revenue this year, Sally has already exceeded her total 2022 revenue.

One of the analogies that we kept returning to again and again in our coaching was around planting seeds.

Sally loves to garden, so she really resonates with this analogy.

She had planted all of those seeds and was tending to them and watering them. And we kept talking about not digging them up to check and make sure that they were there. But instead, trusting.

Continuing to care for them, watering them, making sure they get enough sunlight, and even planting more.

And when they are ready, you harvest the ones that are ready while letting the others continue to grow... trusting that they will grow.

And she is seeing the fruits of her labor! There is so much more harvest because she planted so many seeds and diligently tended to them even though sometimes there was that doubt, "Are they actually there? Should I just go find a different plot of land that already has some seeds?"

And here's the thing, THIS is part of the entrepreneurial journey.
It's not every day we're going to wake up with pure passion and clarity and trust, but even in those moments of wobble, YOU KEEP TENDING TO YOUR FIELD.

Having the chance to have Sally as a guest was such a fun experience; she is just such an incredible human and such a gift to the world.
Connect with Sally:
Instagram: https://instagram.com/bossladyconsult
@‌bosslady on IG, LI, YouTube and Twitter
Work with Emily June:
Website: https://explore.emilywilcox.com
Facebook: www.facebook.com/emilyjwilcox1/\
Instagram: https://www.instagram.com/em.makes.money
Money Wounds Quiz: www.emilywilcox.com/quiz
Send a DM to inquire about open coaching & masterminds or go to www.emilywilcox.com/products
Join our free Telegram Community, The Money Club: https://t.me/+JkOcBKu82KIyOWRh