Episode 93: Nailing a New Offer with Ashley Strong Smith
You can find the Em Makes Money Podcast on: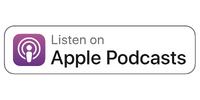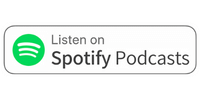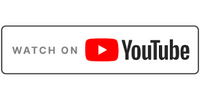 This week on the Em Makes Money Show, I'm super excited to be sharing a coaching session I recently had with Ashley Strong Smith, an uber-talented boutique wedding and lifestyle photographer (probably my favorite photographer that I've ever worked with). Ashley has been shifting away from full-time photography to incorporating and moving into coaching and hosting the Living Courageously Podcast.

This episode is a great one to listen to if you are starting out, transitioning into a new space, or simply struggling to create messaging that connects or offers that feel really aligned. 

Here are a few key takeaways from this session:

1. We often cling to what feels the most tangible in our business, but those are not usually the things that activate our dream clients to purchase.

Ashley came into this conversation feeling that as a photographer with 15 years of experience and raw talent (did I mention she is very talented?), photography would always be part of who she was and what she did. But she was being called to show up in a new way as a coach, a Courage Coach.

As a photographer, her work spoke for her. She always had her photos as a way to connect with her audience and potential clients. They were tangible examples that allowed people to see themselves in those situations. They could imagine their wedding photos or branding photos coming out like the ones she shared. 

And as a coach, she was looking for similar tangible examples. But the tangible things weren't exactly the end goal that her dream clients wanted to reach.


While she wanted them to have tangible roadmaps for tangible change in their life (definitely important), they are looking for where those roadmaps and that change will take them.

And the truth is, this is not always tangible. 

What she needed to do instead was talk about the transformation or the outcome. The way they will feel and be when they experience that transformation and outcome.

I know she isn't alone in needing to make this shift.

So if you feel like your messaging is off or your offers aren't landing, try considering what your ideal client's feelings are right now. AND consider what they would be experiencing in their more ideal state (once they have reached the transformation and outcome).

2. The focus needs to be on the transformation and destination of your offer instead of the in-between steps. 


I laid out this example for Ashley, and it totally clicked. 


"There's this six-night, seven-day vacation in Maui, and you're telling them (your audience) all the travel is included. I booked you nonstop tickets so that you don't have to spend a ton of time at the airport. All of the logistics are taken care of for you, and there's going to be a car waiting for you." 
"All that's pretty great, but how about just... Imagine yourself lying on the beach with the coconut in hand, the blended drink, and the book open."

Sometimes we talk about the process and the middle steps because it feels more tangible, comfortable, and safer than selling the outcome.  

But what really lights those dream clients up and activates them to purchase is knowing the outcome is something they truly desire. 

So again, what do they want to feel? How do they want to be?

3. It's 100% okay, even encouraged to borrow belief from other businesses or career experiences. 

When you doubt yourself or feel uncertain about how to proceed, you can tap into your own experiences for proof of what is possible.


For Ashley, this meant tapping into the success she had already created as a photographer. Rather than pushing all she had built as a photographer to the side, thinking she was starting completely over, with no evidence that it could work, she could just borrow evidence.


She is an incredible photographer. She has already built a multi-six-figure business, knows how to capture a transformation that is powerful for women, and has so much that makes her unique. 


The more she can lean into what she already knows and already believes, the easier it will be to sell it. 


The more you believe in it, the more others will too. 


Tapping into what you already know, already have created, and where you already have success gives you more confidence in what you're doing and creates momentum. This, in turn, allows you to discover what works for you and what doesn't.


4. You can ALWAYS find creative ways to marry your skillsets in your business.


Harnessing the uniqueness of your energy in ALL ways can help you connect with more of the right people and resonate in even more ways. 


For Ashley, this looks look incorporating her photography into her coaching. Allowing it to support and celebrate the women she is working with in ways that are truly transformational. We even came up with some ideas right there in the session that I know will be amazing!


When you're able to creatively connect different skillsets and expertise in ways that light you up, it's a powerful way to ensure that your business and your offers are a full expression of you and your gifts.


This really was a fantastic coaching session, and I'm so grateful for Ashley's openness and willingness to share. If it resonated or landed in any way, be sure to share it on social media and tag me.


Give the full episode a listen.
Connect with Ashley:
Website: www.ashleystrongsmith.com
Instagram: www.instagram.com/ashleystrongsmith
Work with Emily:
Website: https://explore.emilywilcox.com
Facebook: www.facebook.com/emilyjwilcox1/\
Instagram: https://www.instagram.com/em.makes.money
Money Wounds Quiz: www.emilywilcox.com/quiz
Send a DM to inquire about open coaching & masterminds or go to www.emilywilcox.com/products
Join our free Telegram Community, The Money Club: https://t.me/+JkOcBKu82KIyOWRh
Categories