Episode 92: Breadwinners, Business, & Building Family Wealth with Jessica Doman
You can find the Em Makes Money Podcast on: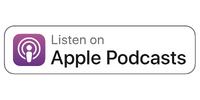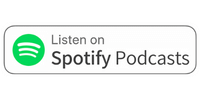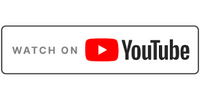 Have you ever met someone, and as you get to know them, you find that you have a bazillion things in common?
‌
That's exactly what happened on this week's episode of the Em Makes Money Show. Throughout the interview, my guest, Jessica Doman, and I kept discovering more and more ways we were living synchronistic lives. From growing up in Michigan to working in pharmaceutical sales and having kids the same age, we have A LOT in common.
‌
This episode proves that you can meet people on the internet living parallel lives to you. 🤣
‌
Jessica is an amazing wife, mother, and businesswoman who is passionate about helping other women expand in every area they desire through their own limitless life. I know you'll absolutely love this episode.
‌
Here are four of my key takeaways from our discussion:
‌
1.) It's 💯% okay to let motherhood change your priorities and work dynamics.
‌
This one was one area where Jessica and I shared uncannily similar experiences.
‌
Jessica LOVED her corporate job. But after having her oldest, the travel, fabulous dinners, and after-hours client interactions that once felt fun began to lose their appeal. She wanted to be home and decided to leave her corporate job when she was 32 weeks pregnant with her youngest.
‌
As she explained, "this life is just so short, and I know that we're going to be protected, provided for, and so I'm really feeling this calling to be home right now, whatever that looks like."
‌
She took this chance to reimagine what things could be, lean into the health and wellness business she had been building on the side, and see what would happen.
‌
And truthfully, I get it. I returned to work after my first, didn't love it, and left right around having the second.
‌
Once again, for those who missed it the first time, it's 💯% okay to let motherhood change your priorities and work dynamics.
‌
‌
2.) You and your spouse/partner may swap breadwinner roles over time. It's okay if you feel funky about this. Those feelings are just an invitation to heal whatever is coming up.
‌
Here's an example: Jessica went from being the primary breadwinner, climbing the corporate ladder, and receiving lots of external recognition to shifting gears and focusing more on motherhood.
‌
But, as one of my friends said so perfectly, "motherhood is not wired for achievement."
‌
Motherhood has NO measured achievements. There are NO trophies. There are NOT even a lot of pats on the back. And you RARELY feel like you're crushing it.
‌
This can be challenging for those of us who have gotten our rocks off on achievement for so many years.
‌
When shifts like this happen, it's okay if there is a transition period and if things come up that need healing.
‌
Once Jessica left her corporate job, she began a spiritual healing journey and quickly recognized her need for achievement and what that meant for her.
‌
And now, like Jeff and I, she and her husband have a beautiful blending of their romantic and business partner relationships and money coming from various sources.
‌
And to top it off, she is normalizing the conversation around what it's like to have a husband or partner who is the breadwinner AND how you can still have passions and desires to be fulfilled or dreams to be chased.
‌
3.) You get to have everything you desire.
‌
One of the things I loved about speaking with Jessica is that she has such an unapologetic belief that we get to have everything that we want. It's a matter of us claiming it, stepping into it, and using the law of attraction and energetics to make it all happen.
‌
As Jessica has built and grown her businesses, she has walked the talk, doing the work to heal the stories she held around, wealth, and letting her wealth be seen.
‌
She fully embodies the belief that whatever you want, you get to have.
‌
As she explains, "I choose to experience the world that whatever your desires are in your heart, whether it be a second home, a third home, whether it be to buy a car in cash or to actually save money this year. That's the desire of your heart, and I empower women to live their limitless life, what that looks like for them at any level, that is."
‌
And, if you know me, I am 💯% here for this!
‌
4.) As you uplevel your dreams and vision, as you uplevel your wealth, you'll gain access to new information and resources to help you bring all that to life.
‌
I find that as soon as you start to break into the next level, more resources come to you. And it happens because:
‌
👉 You're open to opportunities
👉 You're putting yourself into different rooms
👉 You're having different conversations
‌
It ALL builds momentum.
‌
I've experienced so much of this myself, and it was so interesting hearing Jessica discuss her own experience as she's built her wealth and she and her husband have created their vision for their legacy.
‌
Jess is amazing; her energy is just so open and abundant, and the vision she has brought to life with her husband is just so beautiful.
‌
I invite you to give the full episode a listen here.
Connect with Jessica:
Instagram: www.instagram.com/effortlesslyjess
Website: www.jessicadoman.com
Work with Emily:
Website: https://explore.emilywilcox.com
Facebook: www.facebook.com/emilyjwilcox1/\
Instagram: https://www.instagram.com/em.makes.money
Money Wounds Quiz: www.emilywilcox.com/quiz
Send a DM to inquire about open coaching & masterminds or go to www.emilywilcox.com/products
Join our free Telegram Community, The Money Club: https://t.me/+JkOcBKu82KIyOWRh
Categories